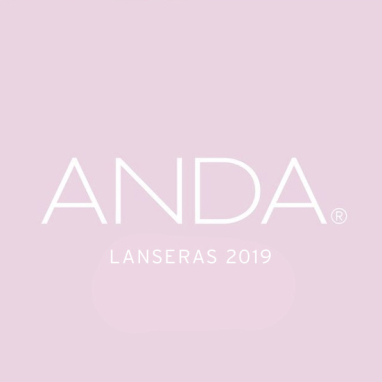 2018-12-05
Presenting the next generation in prestige organic skincare from luxury spa pioneer, Kerstin Florian.
ANDA is vital nutrients for skin and spirit.
Clean for skin and earth. Natural, organic, vegan, Cruelty-Free and recyclable.
Launch Spring 2019.
ANDA – Coherence Elixir
HARMONIZE • HYDRATE • OPTIMIZE
The elixir that brings it all together. This structured water in its natural coherence state, infused with skin-fortifying humectants, quenches, energizes, and helps enhance skin's firmness and elasticity. Creates ideal synergy between product and skin.
Vital nutrients:
• Structured Water – magnetically realigned to its most humectant and harmonizing form
• Mondo Grass – rehydrates and reinforces the barrier function
• Prickly Pear – increases firmness, elasticity and cellular longevity
ANDA – Vitalessence Serum-Oil
NOURISH • RESTORE • PROTECT
Immediate, organic replenishment from essential fatty acids and botanical nutrients optimizes skin's moisture balance and helps protect from environmental stressors.
Vital nutrients:
• Snow Lotus – balances the four main skin cell processes to detoxify, oxygenate, brighten and renew
• Moringa – penetrates deeply to repair, smooth, soothe and moisturize as it slows cell aging
• Sea Buckthorn – improves hydration and flexibility of the skin, leaving it firm and lifted

ANDA – Super Nutrient Balm
ENRICH • SOOTHE • REPLENISH
Ultra-rich balm moisturizes, protects and restores skin, replenishing essential nutrients, moisture levels and cell response for noticeable anti-aging, fortifying results.
Vital nutrients:
• Sea Kelp – reinforces the cell membrane, soothes irritation and boosts circulation
• Buriti – firms and tightens skin as it provides environmental protection
• Carrot Seed – high in antioxidants and polyphenols, protects from free radicals and cellular degradation, smooths and softens