Kerstin finally received her honorable award - ISPA Visionary Award 2020
Kerstin finally received her honorable award in Las Vegas at this year's ISPA Conference & Expo, May 2022 - ISPA Visionary Award 2020.
"Kerstin has set the standard for innovation and vision for the spa industry," said ISPA President Lynne McNees. "This award is a testament to the dedication and passion she has displayed during her career, and we are honored to have her as a part of the ISPA community.
We have created a video shown during the Award Ceremony that we would like to share with you. It was filmed in April at Kerstins home on Varmdö, Sweden.
Kerstin and Neroli Water in ISPA Pulse Magazine
Kerstin is presented as one of the ISPA Visionary Award Winners and the iconic product Neroli Water are mentioned.
lSPA Pulse Magazine, April 2022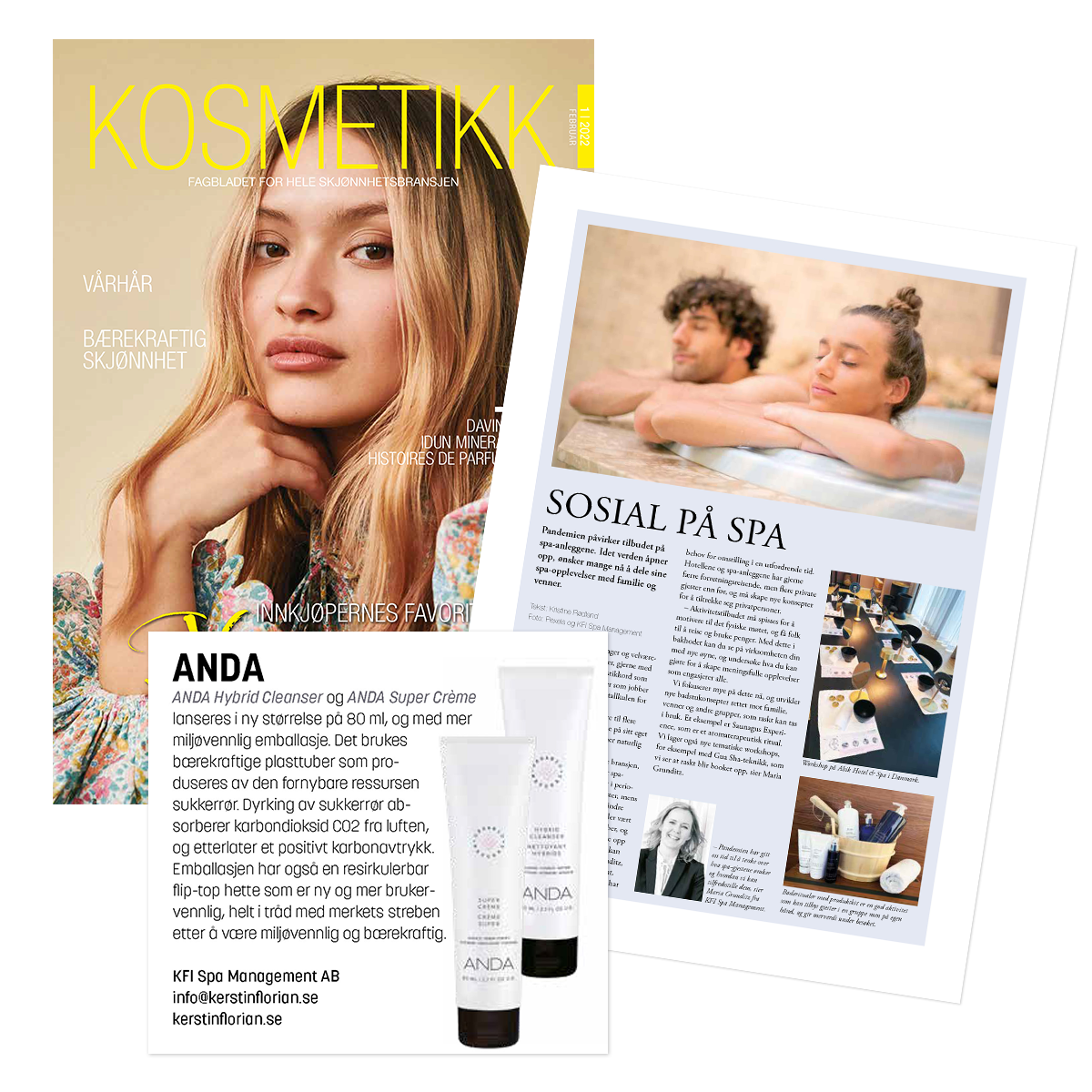 Article in Kosmetikk
Our marketing manager Maria Grunditz writes about how the pandemic affects the spa range in this article in the Norwegian industry magazine Kosmetikk.
Kosmetikk, no 1/2022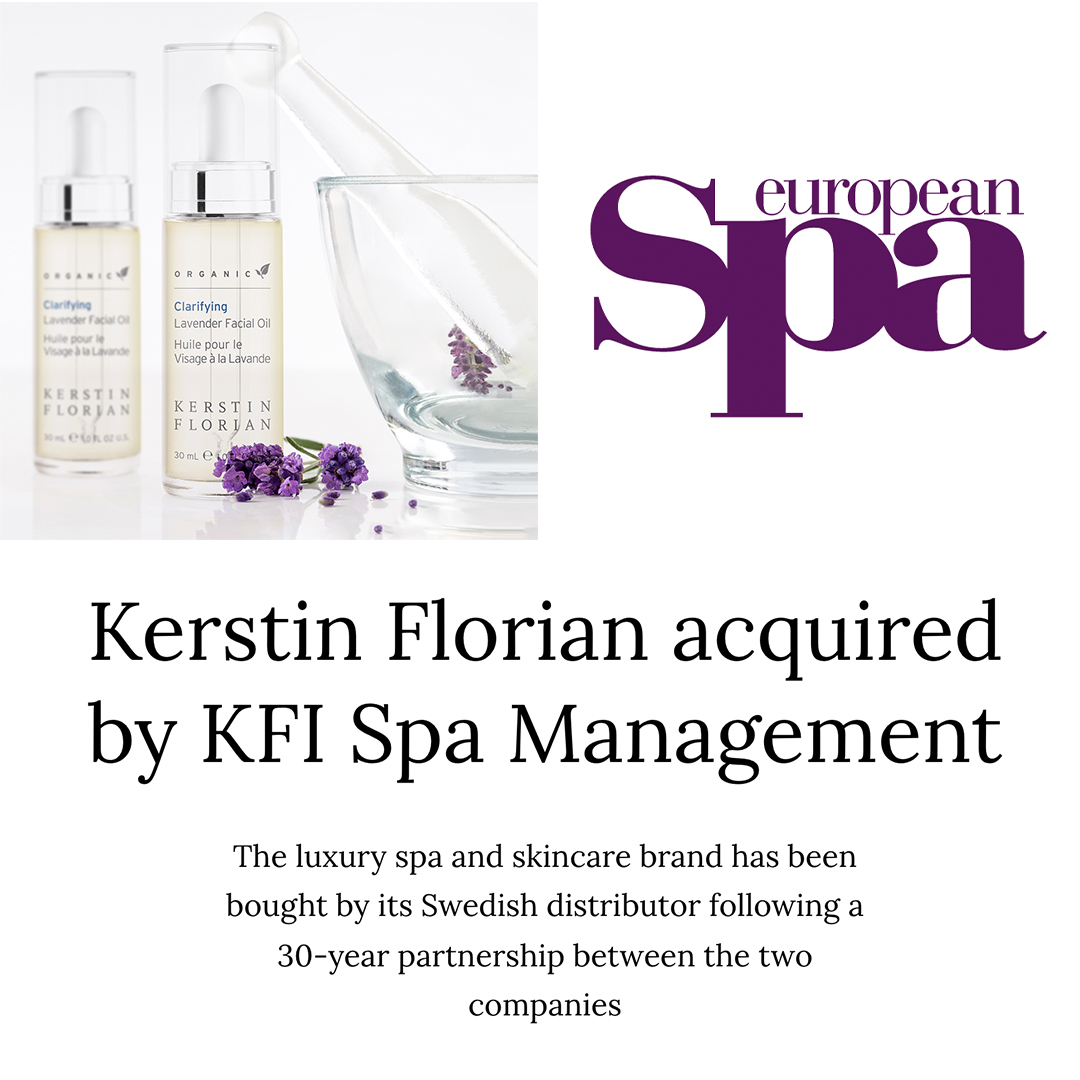 Mention in European Spa Magazine
We have a wonderful mention in the European Spa Magazine regarding our acquisition of Kerstin Florian International. In the article our main owner and CEO Helena Carlsson tells it is a great honour to develop the company with products and treatments.
06 January 2022
Are you a journalist or blogger?
Would you like to know more about or products or receive access to our picture database?
Please contact Maria Grunditz, Marketing Director
maria.grunditz@kerstinflorian.se
F O L L O W !
S H A R E Y O U R E X P E R I E N C E !