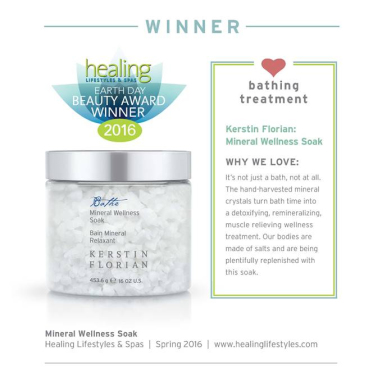 2016-05-09
Mineral Wellness Soak won a Healing Lifestyles & Spas Earth Day Beauty Award for "Best Bathing Treatment".
Mineral Wellness Soak
Experience transformative wellness with these concentrated, powerful salts. One of Earth's most pristine natural treasures, these hand-harvested mineral crystals elevate the bathing experience into a detoxifying, remineralizing, muscle relieving wellness treatment. Contains a perfect, rare balance of 60 essential minerals and trace elements to deeply nourish, detoxify and rebalance the body.