2018-09-28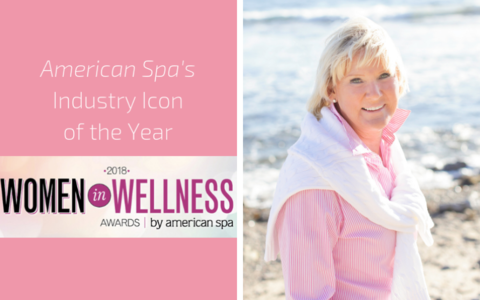 We are honored to announce that Kerstin has been named Industry Icon Winner of American Spa Magazine's 2018 Women in Wellness Awards. Kerstin has spent her life spreading the message of spa wellness in everything she does and continues to inspire others to do the same.
Back for its second year, American Spa's Women in Wellness Awards honor the women in our industry for their contributions in making the world a better place. Nominated by their peers and chosen by acclaimed wellness journalists, these women are showing they're a force with which to be reckoned. Making a profound impact in the industry and beyond, they are leaning in by serving on related industry boards and organizations, discovering untapped opportunities, giving back, and bringing their unique perspective to all that they do. From September 24 through September 28, each day American Spa will be announcing two new winners of the 2018 Women in Wellness Awards. Today, discover the winner of the Industry Icon Award.
Industry Icon: This award honors a longtime female spa leader at the spa or manufacturer level who sees the potential of our industry and has influenced its growth and success.
WINNER: Kerstin Florian, founder and CEO, Kerstin Florian International