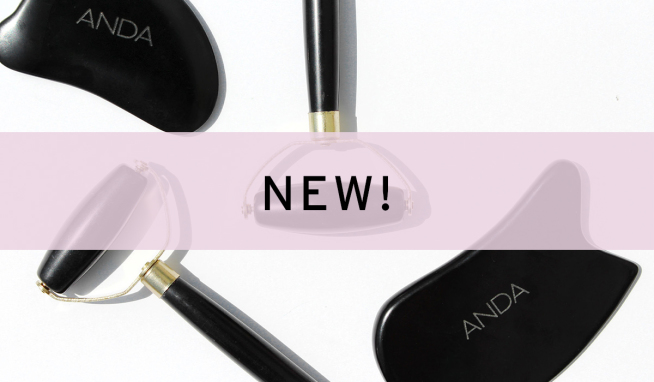 2019-07-01
We welcome two new Gua Sha Accessories to the natural, organic and vegan skincare collection ANDA - Sibin Bian Facial Roller & Gua Sha Set
An ancient revitalizing beauty technique meets the detoxifying energy of sibin bian stone.
a vital combination.
Why Sibin Bian Stone? Bian Stone is rich in the mineral sibin and this stone has a very high frequency and will boost the energy in the skin just like infra-red beams and will be beneficial for a skin that need to be revitalized. This stone will be warming to the skin.
ANDA Super Nutrient Balm or Vitalessence Serum-Oil makes the perfect Gua Sha massage medium.
Products mentioned in news item