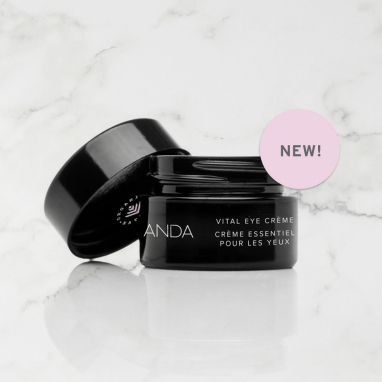 2020-02-14
Eye crème? Eye masque? Eye treatment?
Nutrient-rich emollients and performance botanicals including Gotu Kola, Persian Silk Tree and Sea Kelp combine to lift and firm lids, diminish expression lines, and minimize dark circles and puffiness.
Whether used as a daily crème, masque or overnight treatment, see enhanced smoothness, hydration and elasticity in just one use - and cumulative benefits over time.
Just like the other ANDA products is it based on carefully chosen natural, organic and vegan ingredients – clean for skin and earth.
Products mentioned in news item