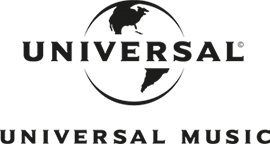 2016-11-01
We are very excited to announce a cooperation with Universal Music Sweden. We hope by this to spread our wonderful skincare brand to a new group of people and reach out with our message of Natural Skincare for face and body together with our Lifestyle philosophy inspired by the four core practices of spa & wellness.
UNIVERSAL MUSIC SWEDEN
Universal Music is the largest music company in Sweden and one of the global leaders with representation in 71 countries. Universal Music Sweden is owned by Universal Music Group. Under our roof we have many successful and classical music labels as Motown, Interscope, Stockholm Records, Def Jam, Polar, Verve and Deutsche Grammophone.