2021-05-28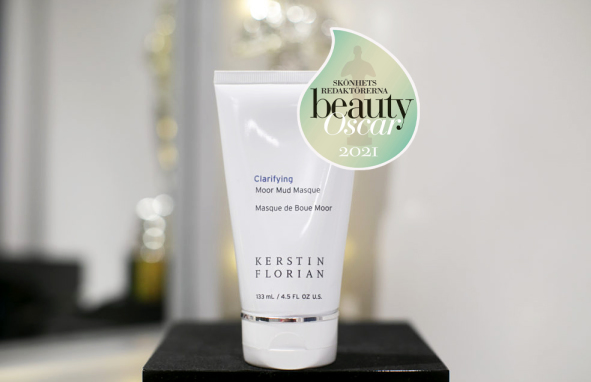 Beauty Oscar 2021 has been announced by Skönhetsredaktörerna.se and in the category BEST SKINCARE Kerstin Florian's Moor Mud Masque has received the award for – Comeback of the Year!
"This year's hallelujah moment was when Kerstin Florian declared the return of their iconic black mud masque!"
Which product can receive a Beauty Oscar?
Products that according to Skönhetsredaktörerna.se deserves a raised eyebrow will be rewarded with a Beauty Oscar. Product that stands out in their categories. It is a product that do what is promised and give a feeling of glamour. It is a product that never becomes a shelf warmer but a favorite that you always return to.