2022-02-17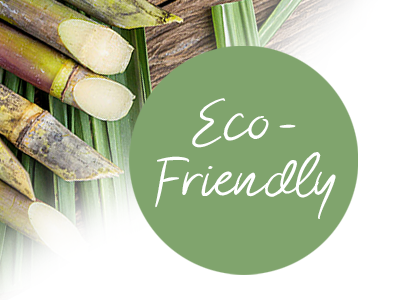 We are transitioning our tubes to Eco-friendly Sugar Cane!
As a part of our sustainability statement, we now start to produce all of our tubes in Eco-friendly material from the renewable resource, Sugar Cane.
Bio-based Sugar Cane (Green) Polyethylene is an alternative to traditional polyethylene with the same structural look and feel of standard PE tubes. Growing sugar cane absorbs carbon dioxide CO2 from the air, leaving a positive carbon footprint. For every kilogram of green plastic produced, 3.09 kilograms of CO2 are removed from the air by the Sugar Cane. Sugar Cane Tubes are 100% Recyclable.
The first products with the updated tubes are ANDA Super Crème, ANDA Hybrid Cleanser, Rejuvenating Spirulina Masque and Rehydrating Algae Gel Masque.
For the two ANDA products filling has increased from 60 ml to 80 ml. For ANDA Hybrid Cleanser this will be more in line of what is expected for a cleanser where usage ml tends to be higher. This also applies for ANDA Super Crème where 80 ml will give a better possibility, beside daily moisturizing, to be used twice a week as a nourishing, rehydrating face masque. Price per ml are same as before.